Great Neck, NY – September 1, 2019, The Brasilian Patent Office – On August 27, 2019, granted patent number BR112017026606-7 to Tecnica for its laser print head system.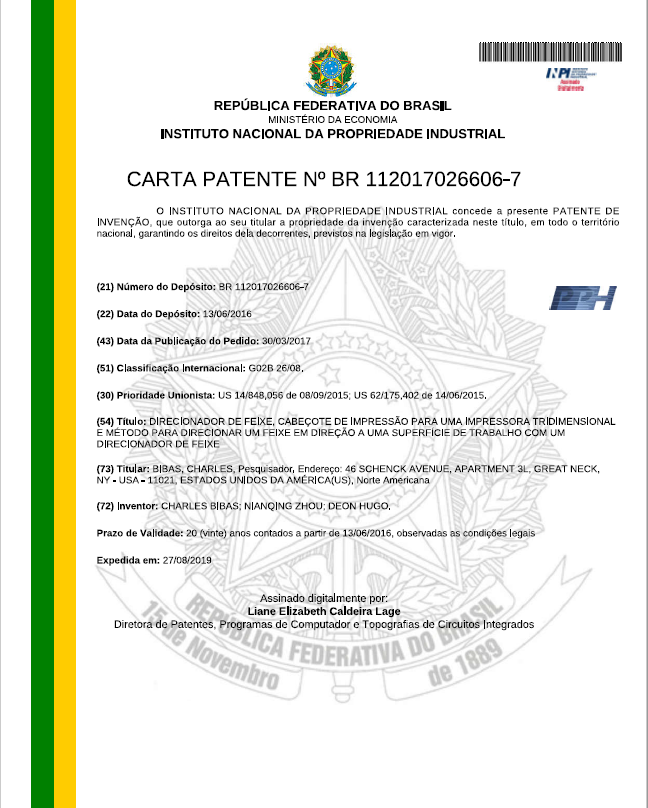 The patent further secured Tecnicas' Intellectual Property worldwide. The new printing method will help produce inexpensive and fast SLS/SLM printers. Tecnica is breaking away from the 40-year-old technology used by traditional 3D printer manufacturers.
Charles Bibas, CEO at Tecnica and Lead Project Engineer explains; "The new Patent enables us to produce improved Optics for delivering a pinpoint precision. We are bringing a fresh approach to solving SLS/SLM issues.
Press@tecnica.com